08.03.2023
We merged with Intermobility SA (Velospot).
As you may already know, Intermobility SA (Velospot) and PubliBike SA merged last summer (read the press release); together we have become the largest bike sharing network in Switzerland.
To give you an idea of what this represents:
3.5 million rides in 2022, of those, about 1.7 million in Bern and about 1.1 million in Zurich
9.9 million kilometers travelled in 2022, that's 247 times around the Earth
8'100 bikes
1'500 stations
13 networks*
Thanks to this merger, we'll also be able to offer you special deals on Velospot subscriptions, so that you can enjoy our two services simultaneously at a reduced price!
PubliBike: Bern, Fribourg, Lausanne-Morges, Sottoceneri (TI), Région de Nyon and Zurich
Velospot: Agglo Valais Central (from 04.04.2023), Aigle, Basel, Biel, La Chaux-de-Fonds, Martigny and Riviera
circumnavigations of the Earth made since the beginning of PubliBike

Show more information about eco-responsibility

Why use PubliBike?
Bike sharing is not only good for the planet; it is not only an ecological and sustainable means of transportation, but also the ideal complement to private or public transportation. Moreover, it is good for your health and good for your morale: cheaper than a fitness pass!
Still hesitating to get back into it? Then read our article on "10 good reasons to use PubliBike".
News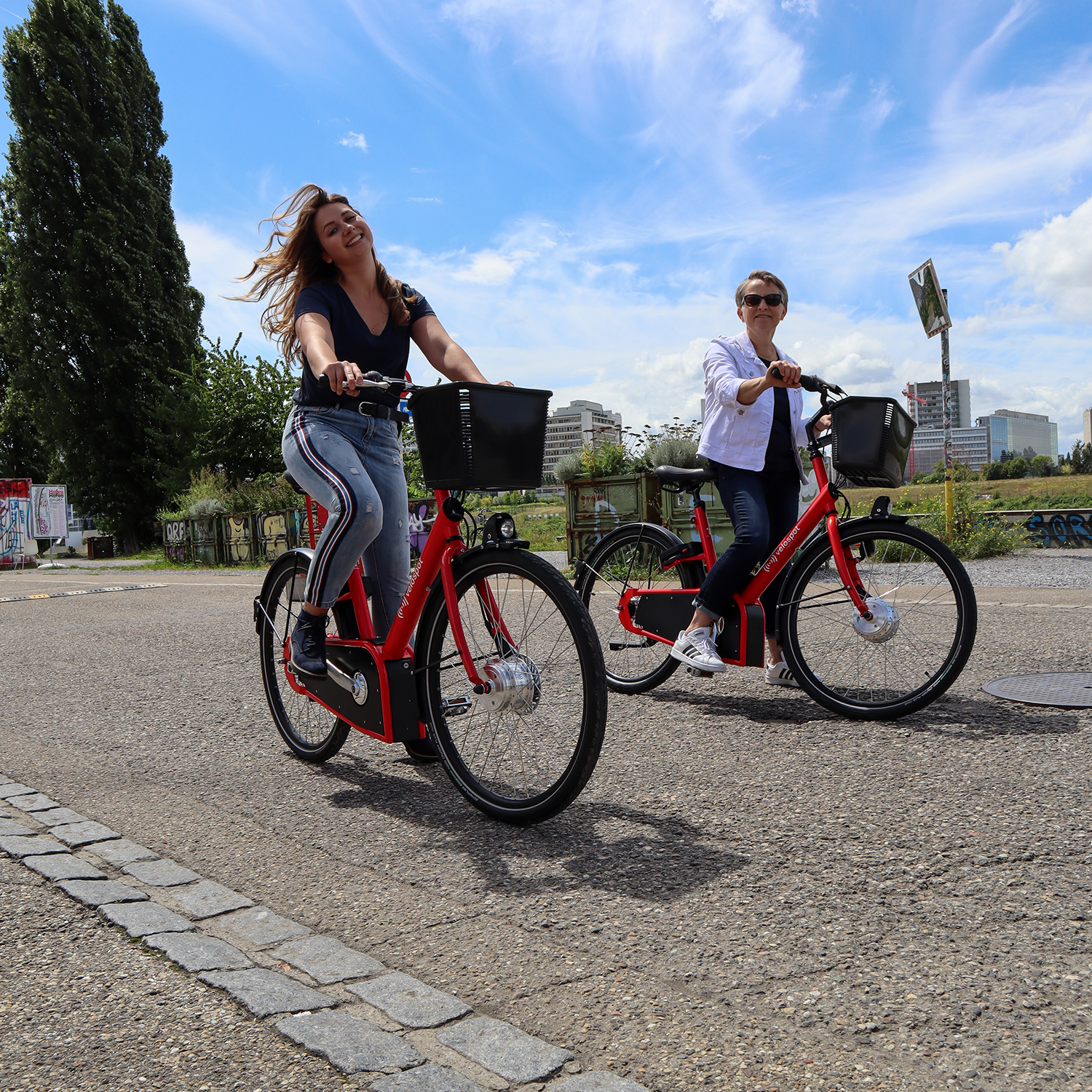 08.03.2023
Velospot moves to Sion and Sierre, replacing PubliBike
Starting on April 4th, Velospot is expanding in the central Valais! Sion and Sierre, as well as 9 neighboring municipalities are now part of the new Velospot network "Agglo Valais central".
Together with the existing network in Martigny, Velospot now covers a large part of the Valais.
PubliBike remains available in the 6 other networks.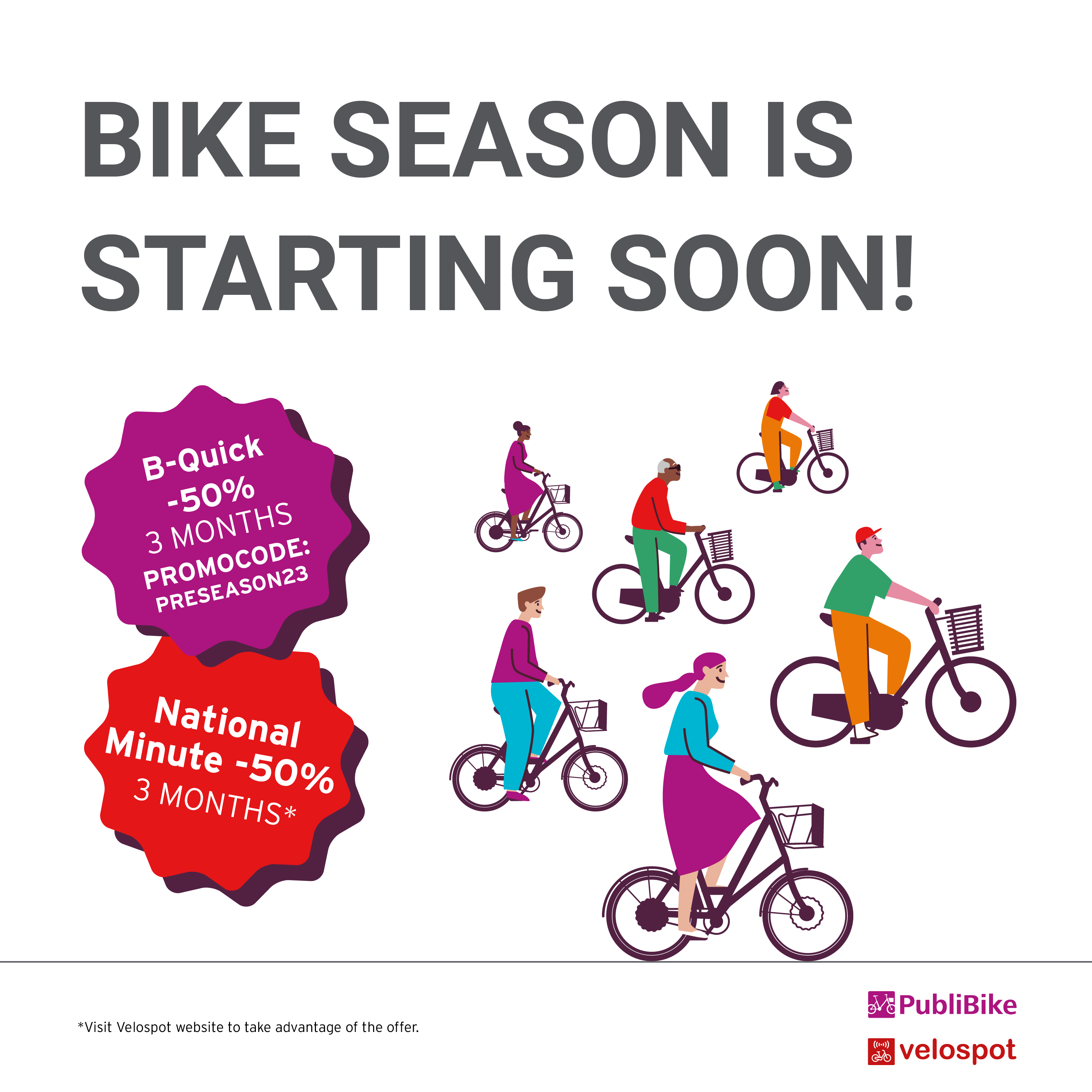 08.03.2023
Special offer
The biking season is coming, it's time to get back in the saddle! For a smooth start, we have prepared 2 special offers for you!
- PubliBike: -50% on your B-Quick rides for 3 months. Insert the promo code PRESEASON23 on PubliBike website.
- Velospot: 50% off your rides with the National Minute subscription for 3 months. Select the National Minute subscription, and the offer will appear!
These offers are valid until 5 April 2023.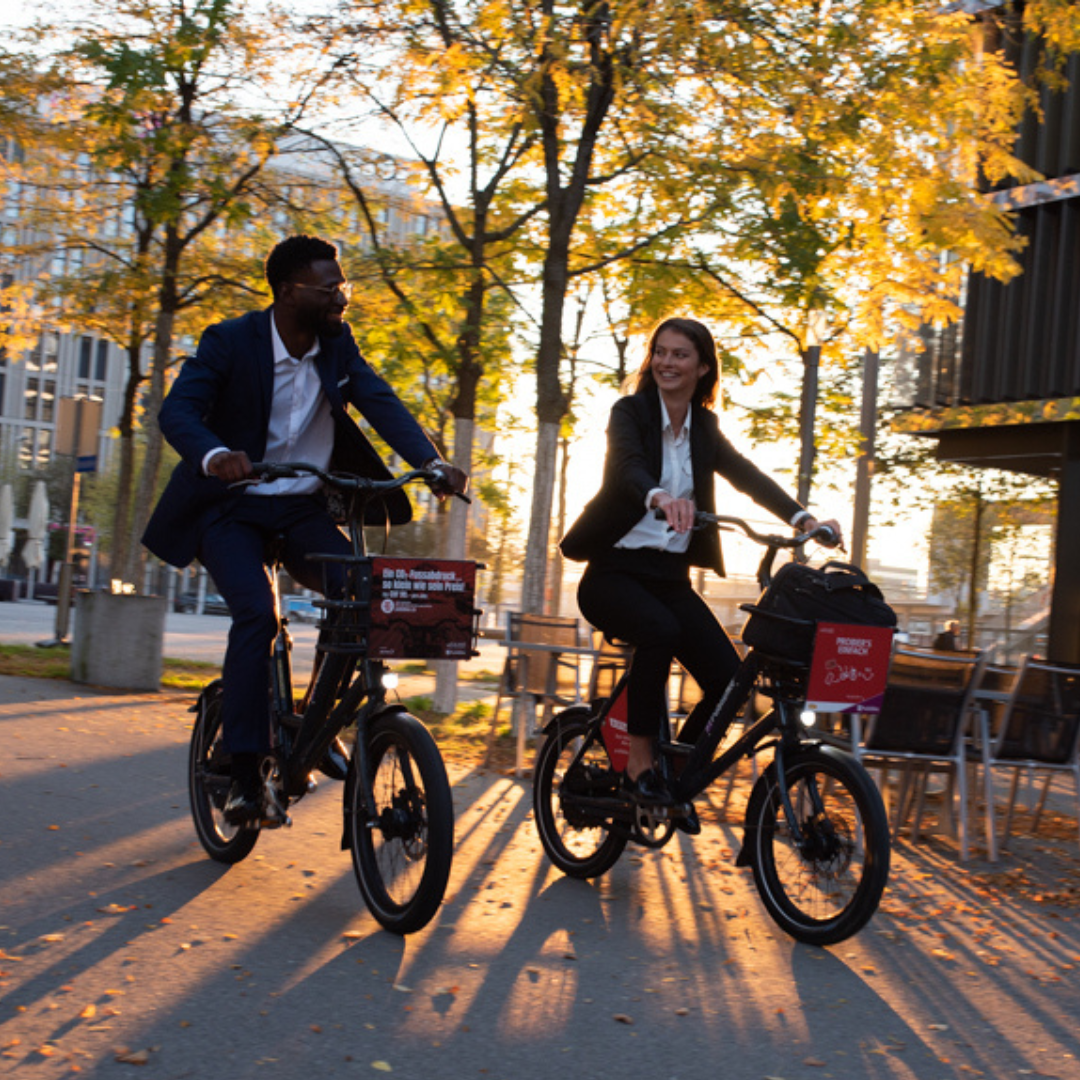 09.01.2023
New resolution
A new year often means a new resolution. Why not get PubliBike today, and place 2022 under the sign of health: yours and the planet's!