18.09.2023
New to Chur with PubliBike
As of today, PubliBike is also represented in southeastern Switzerland: a new PubliBike network with ten stations will be opened in Chur for a period of nine months.
circumnavigations of the Earth made since the beginning of PubliBike

Show more information about eco-responsibility

Why use PubliBike?
Bike sharing is not only good for the planet; it is not only an ecological and sustainable means of transportation, but also the ideal complement to private or public transportation. Moreover, it is good for your health and good for your morale: cheaper than a fitness pass!
Still hesitating to get back into it? Then read our article on "10 good reasons to use PubliBike".
---
News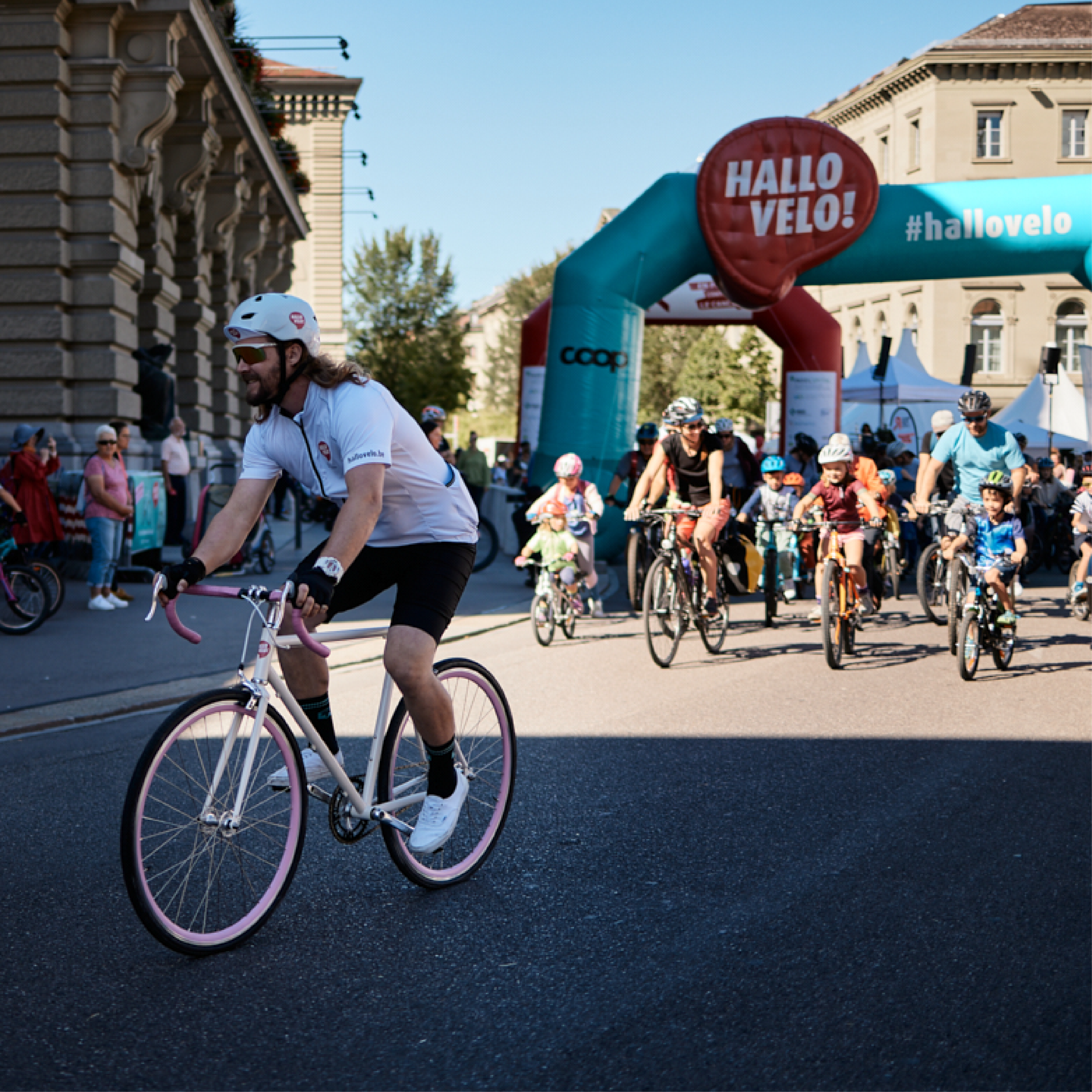 29.08.2023
SAVE THE DATE - Hallo Velo! The Bernese Bike Festival
On September 3, from 9am to 5pm, Bern's city centre will be turned over to the world of biking. The motto: "Fahr mit am Berner Velofestival" will be brought to life through a variety of activities - "Hallo Velo!" is inviting the people of Bern to celebrate biking together. Visit our stand on site and take advantage of our attractive offers.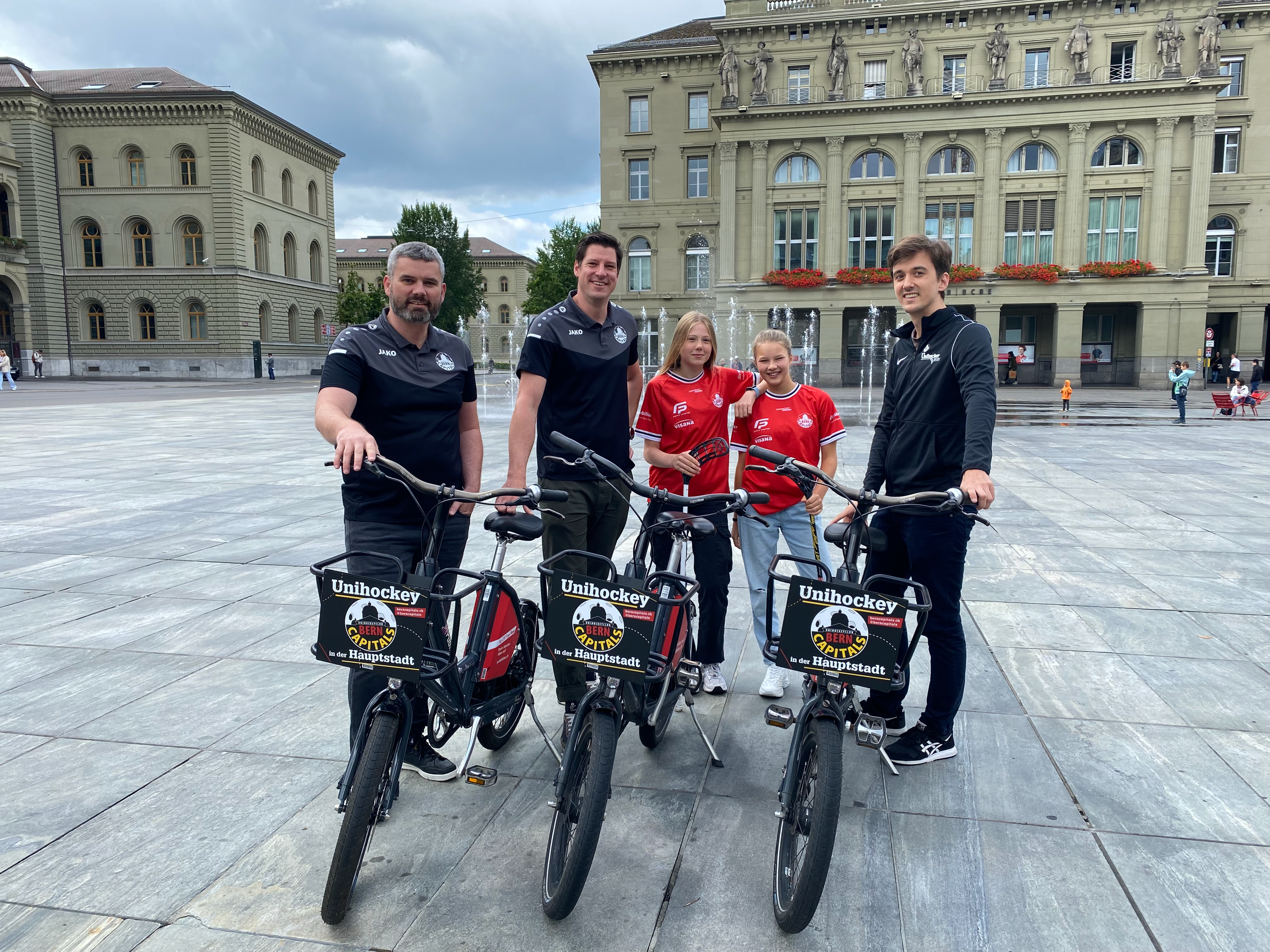 28.08.2023
We are pleased to introduce our new partner in the Bernese network: the unihockey association Bern Capitals.
In 2020, Bern Capitals became the first Swiss sports club to sign up to the UN's "Sports for Climate Action" initiative, and received the "Green Goal Award" for the 2022 home unihockey world championship.
Thanks to the collaboration with PubliBike, the club's 420 or so members can now travel directly to most training facilities or home matches with PubliBike, and at very attractive conditions.
More information about the Bern Capitals can be found here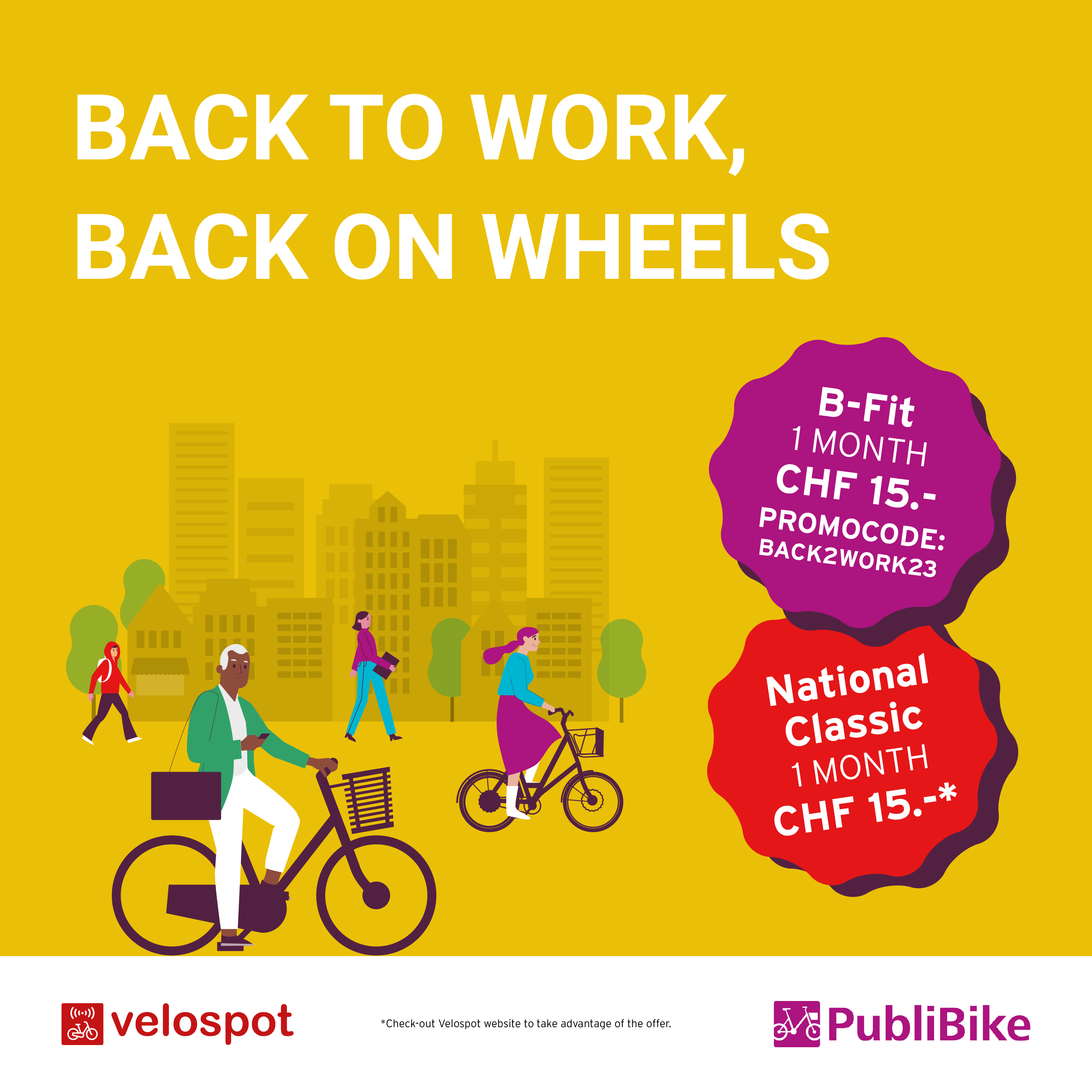 21.08.2023
Back to work, back on wheels
Summer is coming to an end, and it will soon be time to get back to the busy pace of professional life. But don't worry, at PubliBike we've got the perfect solution for a smooth start: "Back to work, back on wheels! From August 21st to September 15th 2023, take advantage of our special offer.
PubliBike : the B-Fit subscription at just CHF 15 for 1 month with the promo code BACK2WORK23
Velospot : the National Classic at CHF 15.-* for 1 month
Get ready to pedal your way to success this new season!
*Visit the Velospot Website to take advantage of the offer./ log into your velospot account