28.11.2023
Customer Satisfaction Survey
Your opinion matters to us!
In order to continue to meet your satisfaction, we would be very grateful if you could take a few minutes to participate in our customer satisfaction survey:
Your answers will provide us with valuable information and help us to further develop and improve our service.
Thank you in advance for your participation!
circumnavigations of the Earth made since the beginning of PubliBike

Show more information about eco-responsibility

Why use PubliBike?
Bike sharing is not only good for the planet; it is not only an ecological and sustainable means of transportation, but also the ideal complement to private or public transportation. Moreover, it is good for your health and good for your morale: cheaper than a fitness pass!
Still hesitating to get back into it? Then read our article on "10 good reasons to use PubliBike".
---
News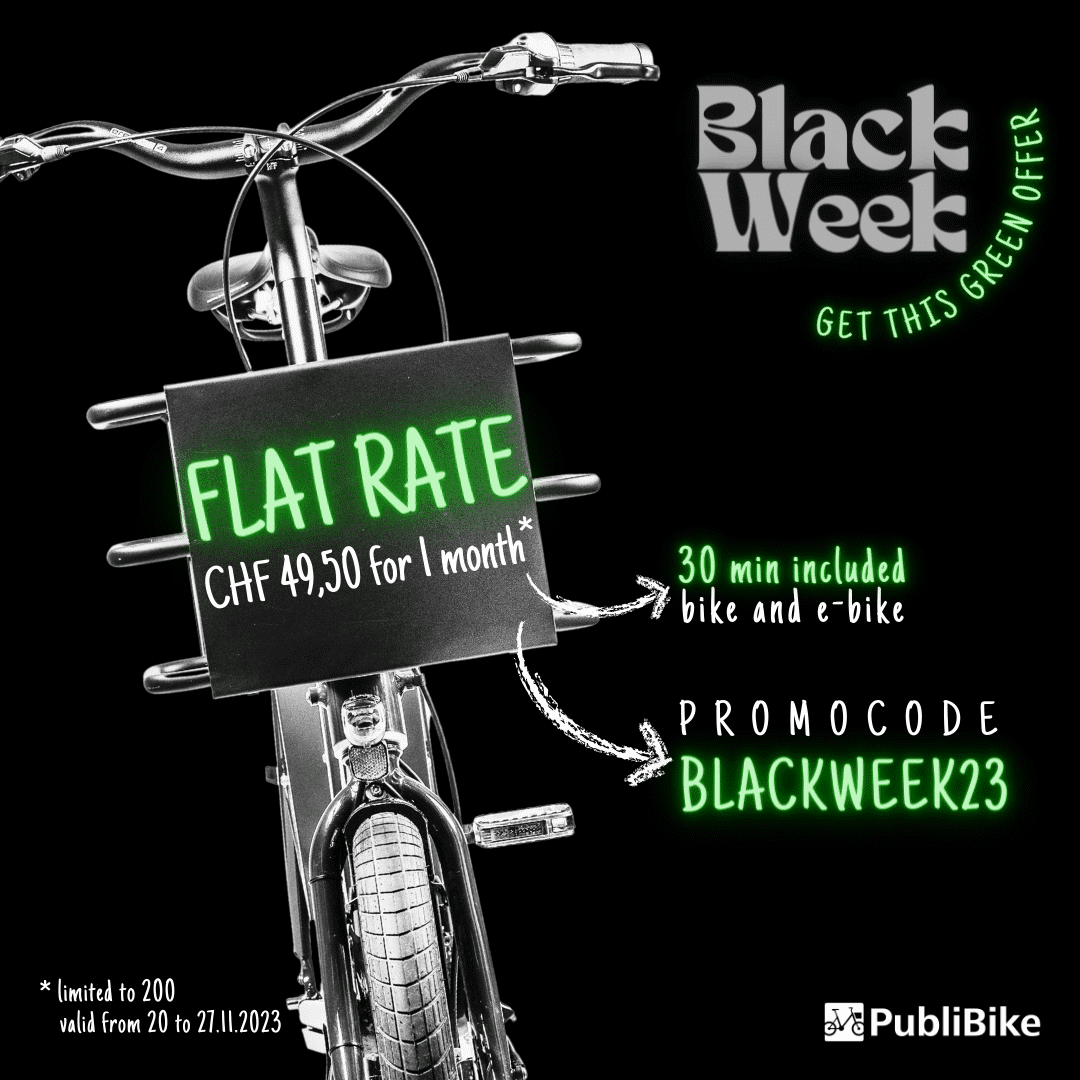 20.11.2023
A green offer for the Black Week
Do you want to take advantage of the discounts and the latest trends while doing something good for the planet and your health? At PubliBike, soft mobility is always in fashion. Discover our exclusive Black Week offer:
Flat rate subscription for only CHF 49.50 for 1 month with the promo code BLACKWEEK23
Our flat rate subscription allows you to ride your (e-)bike 30 minutes for free. Each additional minute costs CHF 0.10. You can rent up to 5 bikes at a time. From the second bike on, the B-Quick rate will be charged.
The promo code must be redeemed here by 27.11.2023. Be quick, the offer is limited to 200 redemptions!
We wish you a happy shopping and a great ride with PubliBike!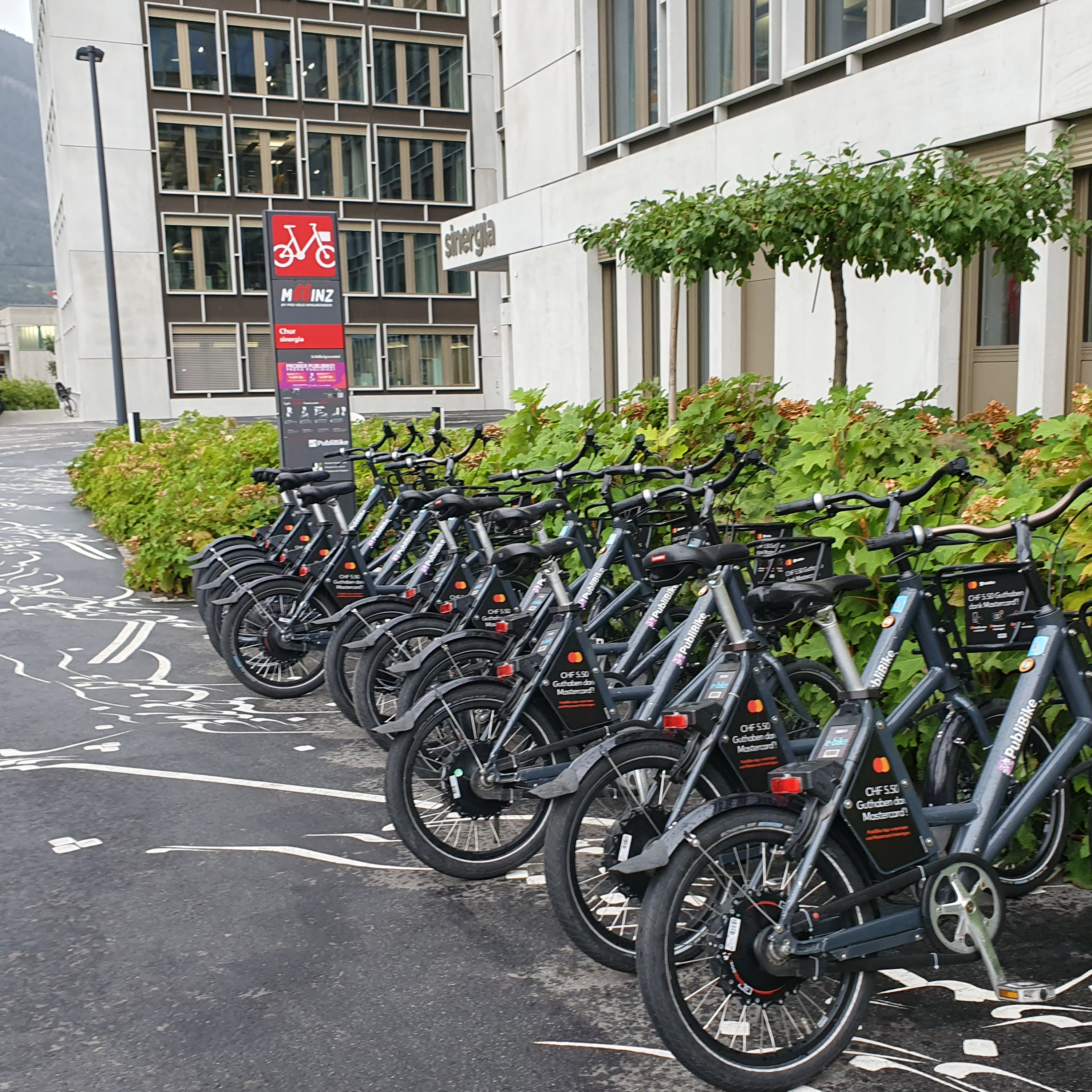 18.09.2023
New to Chur with PubliBike
As of today, PubliBike is also represented in southeastern Switzerland: a new PubliBike network with ten stations will be opened in Chur for a period of nine months.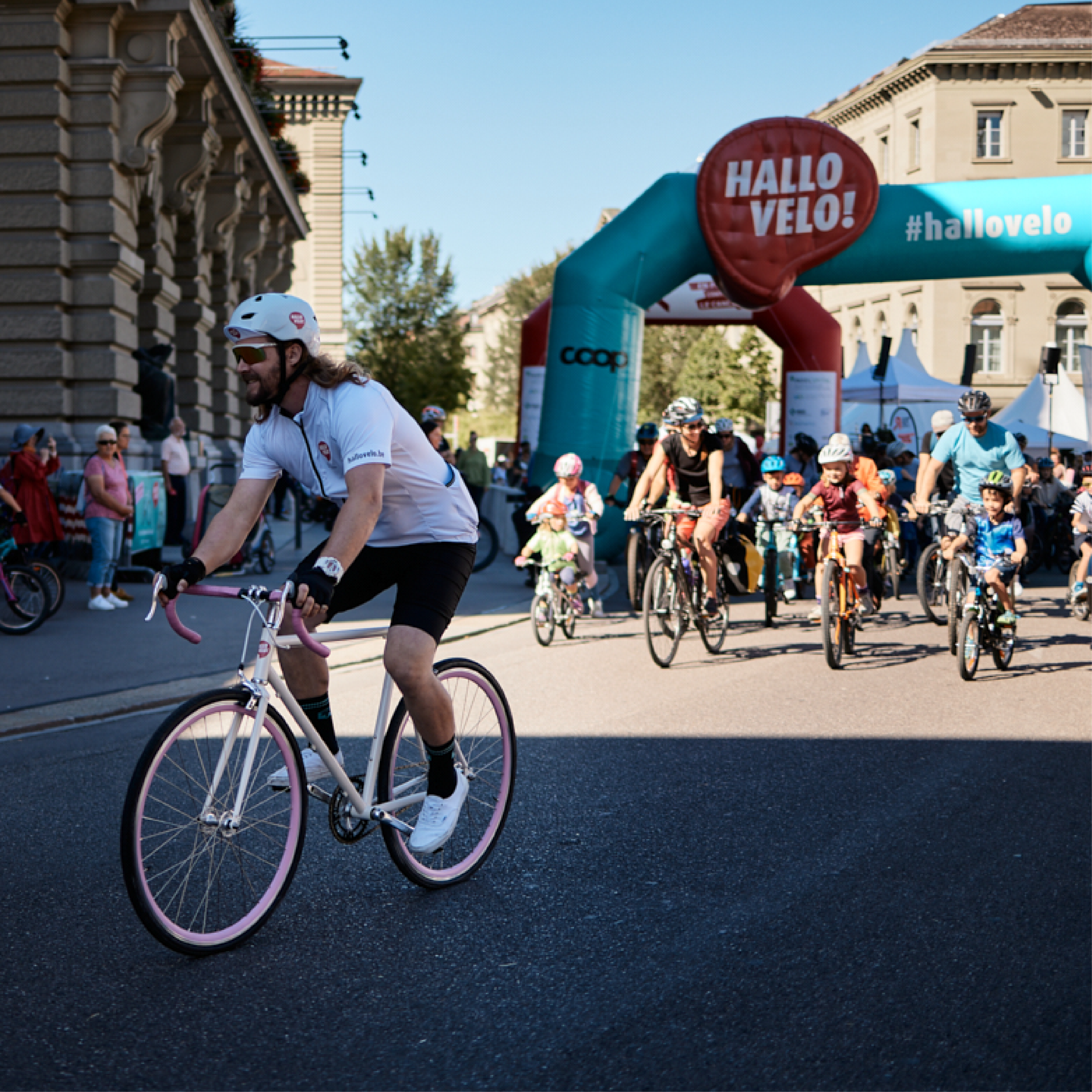 29.08.2023
SAVE THE DATE - Hallo Velo! The Bernese Bike Festival
On September 3, from 9am to 5pm, Bern's city centre will be turned over to the world of biking. The motto: "Fahr mit am Berner Velofestival" will be brought to life through a variety of activities - "Hallo Velo!" is inviting the people of Bern to celebrate biking together. Visit our stand on site and take advantage of our attractive offers.