Did you know?
Next Stop: Madame Frigo
Eco-responsibility is really important to us at PubliBike. Through our services, we are committed to offering a soft and ecological mobility solution. We are helping to change mobility to support the environment and sustainable development. Under the hashtag #ridetosave, we now also want to join forces with Madame Frigo to fight food waste.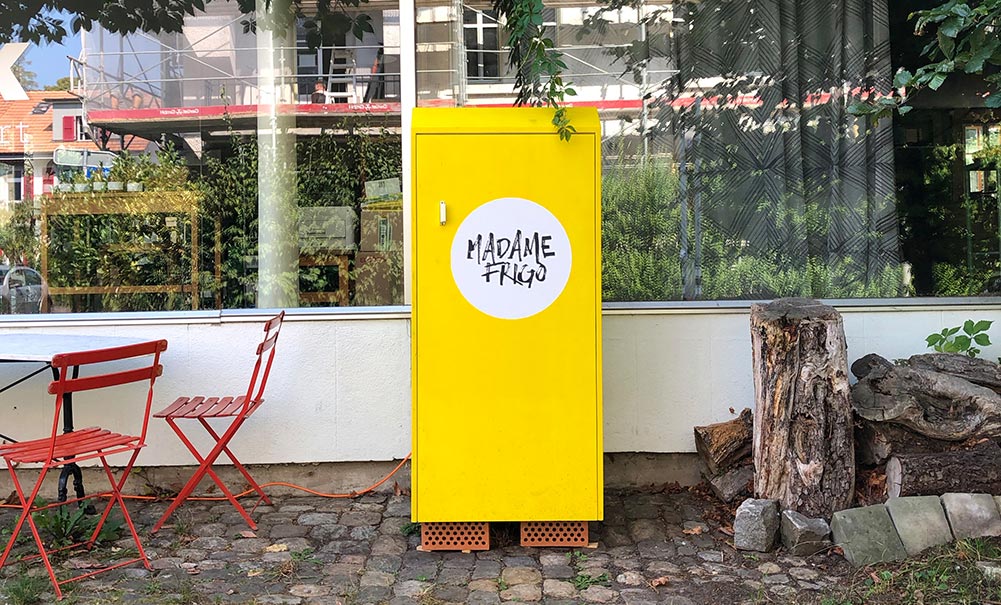 Who is Madame Frigo?
Madame Frigo is a non-profit organization that aims to reduce food waste caused by private households in Switzerland. The focus is on two aspects: building a national network of public fridges as places to exchange food, and raising awareness for a more conscious use of food in private households.
With over 80 locations throughout Switzerland, Madame Frigo has a local & central base. Find a fridge near you.
Contest:
In Zurich, you can also find here the best way to save your food with PubliBike and, with a bit of luck, you can win a B-More subscription for a year.
How to participate:
Bring your groceries from home to a Madame Frigo. Snap a photo and send it to win@madamefrigo.ch or tag it on social media with the hashtag #ridetosave.
Good luck!