Our networks
With our 6 networks we are present throughout Switzerland: Fribourg, Région de Nyon, Lausanne-Morges, Sottoceneri (TI), Bern with "Velo Bern" and Zurich with "Züri Velo". You can find them on our map or on our PubliBike app.
Our different station types
Here are pictures of the different station types you'll find in our system.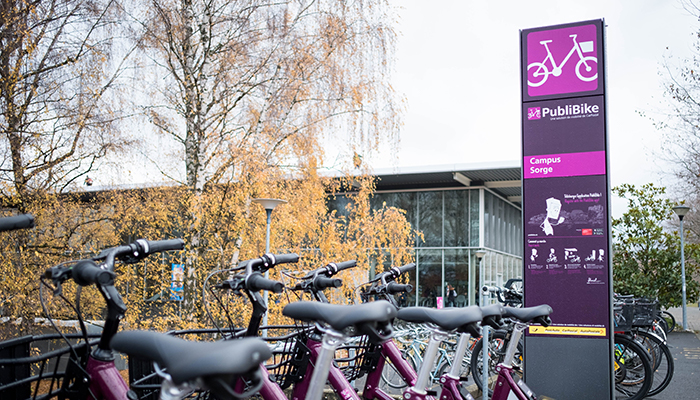 Fixed station
The vast majority of our stations are fixed. The ground is marked to indicate where to return a bike or e-bike.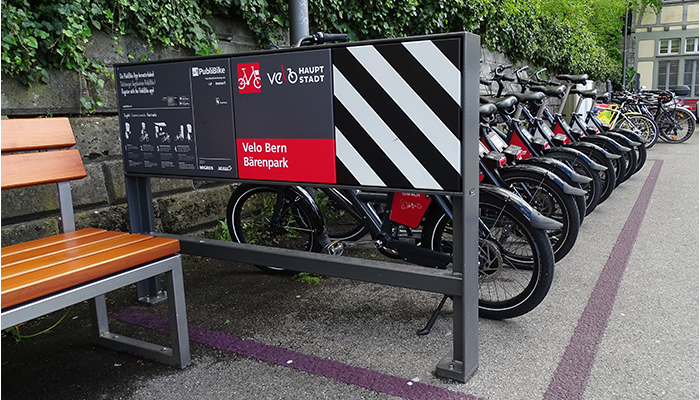 Mobile station
Sometimes a station is temporarily installed or moved. This is the case for engineering works, events or other special requests from the authorities. Mobile stations are indicated as such on the map on our website and our app.
Other type of station
In our Bern network, "Velo Bern", our stations are not only signaled by totems but also by signs of different sizes and shapes. However, they are still recognizable thanks to the PubliBike logo.
Our different stations' and bikes' colors
Our stations are marked with three different colours: purple, green and red. Each of them is used for specific networks.
As is the case with our stations, our bikes and e-bikes also come in several colours, which are used in different networks: purple and anthrazite.
Despite these two colours, the bikes themselves are still the same. You'll find a description here.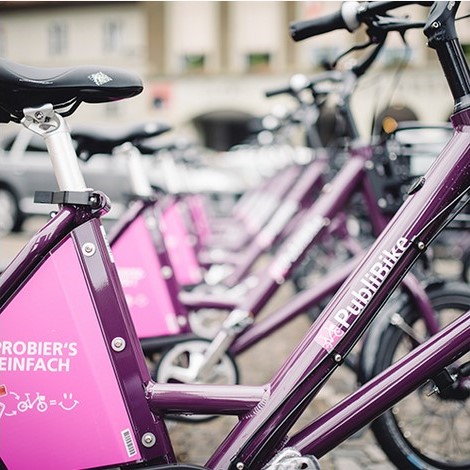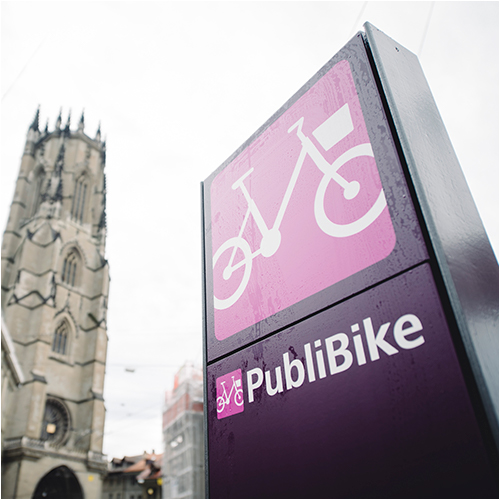 PubliBike
Fribourg, Région de Nyon, Lausanne-Morges, Sottoceneri (TI), Sion, Sierre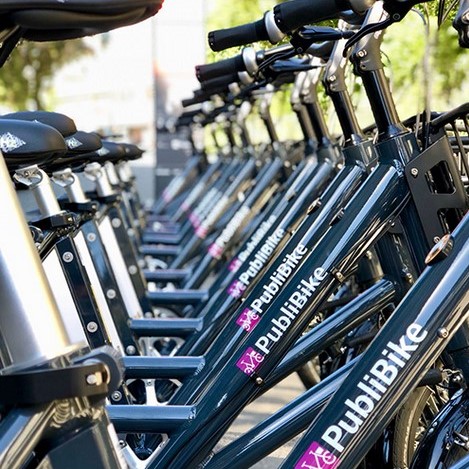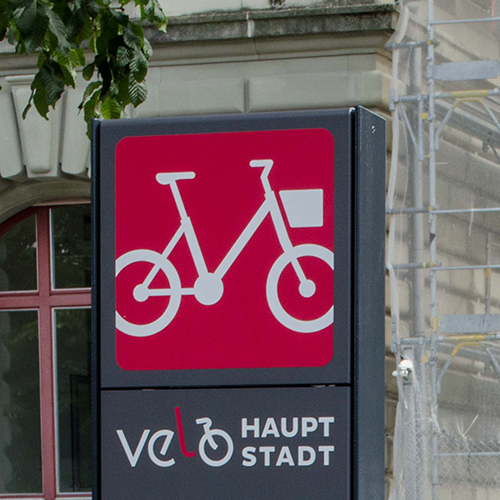 Velo Bern
Anthracite bikes and red PubliBike pictogram on the station's totem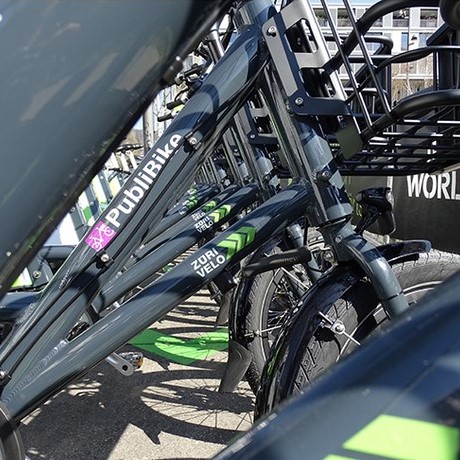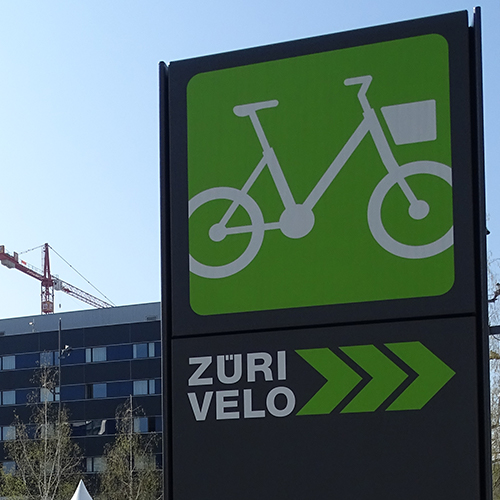 Züri Velo
Anthracite bikes and green PubliBike pictogram on the station's totem